ProMax's award-winning solution has long been the premier platform for independents. And now it's even better! In consultation with dealers, we've rebuilt our entire platform from the ground up- say hello to Stack powered by ProMax!
What is Stack Powered by ProMax?
Stack powered by ProMax is an all-in-one front-end software for auto dealerships. It combines CRM, Desking, Website, Inventory, Credit, Data Mining, and more into one seamless tool. All powered by the most comprehensive database of Credit, Customer, Inventory, and Bank data in automotive, the ProMax Data Core.
Why Stack?
We are the only value-added reseller of all three automotive credit bureaus that also features integrated Credit, CRM, and Desking. Stack has everything you need to go from web to contract with a customer, without the headache of having to navigate a bunch of different platforms. This fully integrated system enables you to work every deal right, every time.
What's New in Stack?

Fully web-based platform

All new intuitive UI and menus

New dashboards and reporting

Mobile functionality and dedicated ProMax App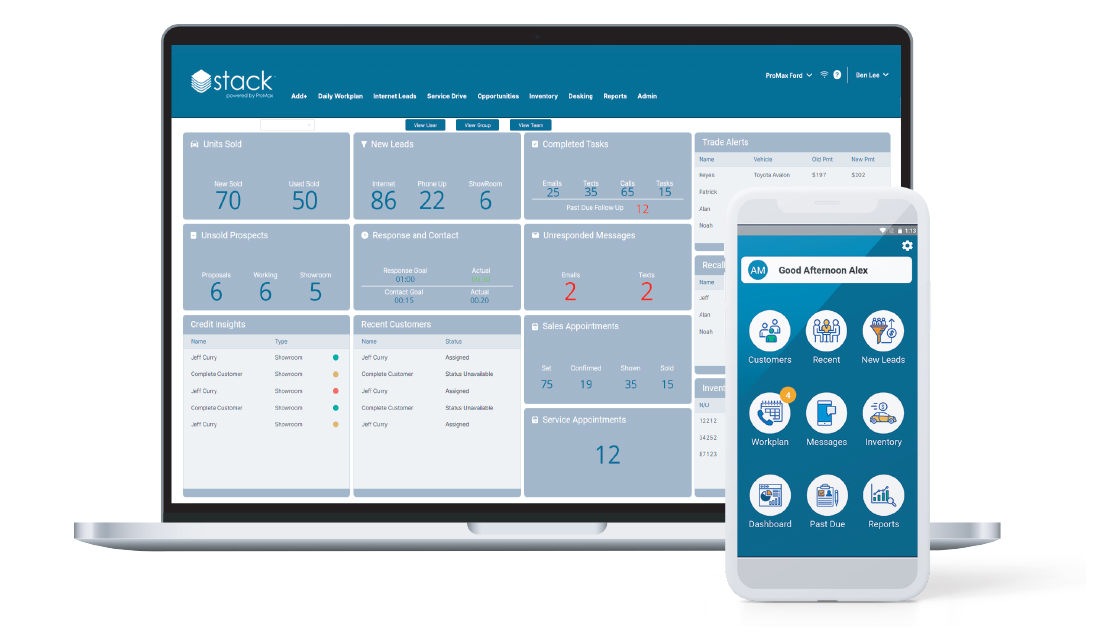 We can't wait to show you the new Stack powered by ProMax in Las Vegas!

Schedule a demo today!